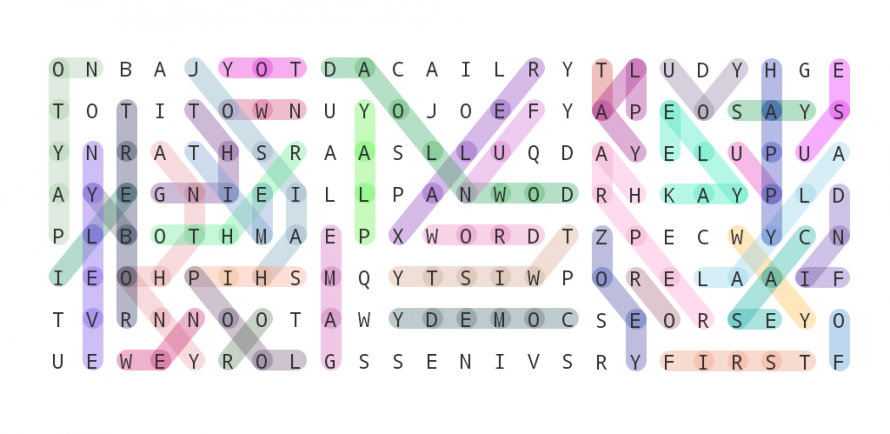 For sure you already know the classic word search puzzle games and there are already a bunch of word search games in the app store. So what? Another one?
No! This is not just another word search app, it is a word search revolution! Who say's that words need to be always linear? Wouldn't it be more fun if there would be also non-linear "twisty" words?
This is the concept of Twisty Word Search Puzzle Free: It combines the proven classic style word search games that you might remember as a pen & paper game with a new twist. Allowing also non-linear words makes it a lot more interesting to play since you can have words that have multiple twists that force you to think "around the corner".
Enough bla bla for now… I think best way to give you an impression about this android game is to view the quick video trailer:
There are some nice features "under the hood" that are not visible in the demo video, but still matter:
It has a puzzle generator! Or in other words: Unlimited levels! Every game will be unique! never repeat the same level – ever
Optimized for big tablet screens & smaller mobile phone screen sizes. So you will be able to play it on all your android devices
The other features you could already see in the video demo, like for example you can choose the word categories, the size of the puzzle and you can adjust the style of the graphics of the game. There are now even more word categories with the latest updates btw.
Want to try it? Here you can find it at google play: https://play.google.com/store/apps/details?id=com.webproductblog.twistywordsearchpuzzle.free
BTW: feel free to add your comments or ask questions below. Many Thx!
(Disclaimer: I developed this app myself, so I won't add an app rating here)