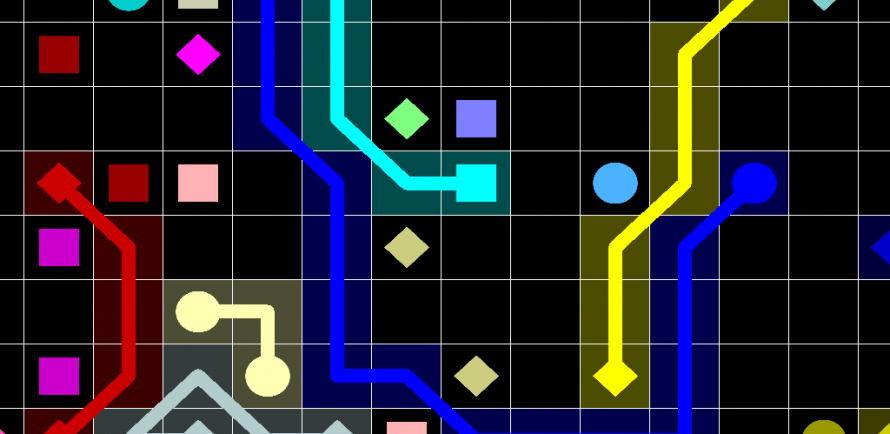 Who said you cannot draw diagonal lines in the flow puzzle game? In my latest app Diagonal Flow (distributed under the name "Diagonal Connect" in the USA) you can and it makes the traditional flow game a lot more fun.
Apart from being able to draw diagonal lines the Diagonal Flow gameplay is like in the classic flow game:
Connect all dots with the same color
Fill all cells with lines
Don't cross other lines
Now the question is: Is the flow game with diagonal lines more difficult than the traditional flow puzzle? It depends: One the one hand it is easier because you have more options to connect the points and you may find an easier path to connect the two dots than it would have been possible in the classic game. On the other hand there will be more dots to connect and some paths will be harder to find because they are only possible by using diagonal lines.
Check out the video preview of the Android game:
Here are some screenshots of the Android App:
Alternatively you can download the Windows version of Diagonal Flow by clicking the link below. Your Windows PC needs to have at least Java 6 installed.
If you want to give feedback about this app then please leave a comment. I am always happy to read your comments!
Windows and the Windows logo are trademarks of Windows Corporation in the U.S. and/or other countries.